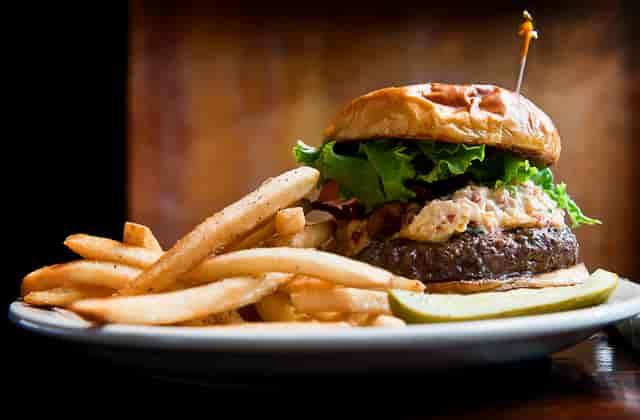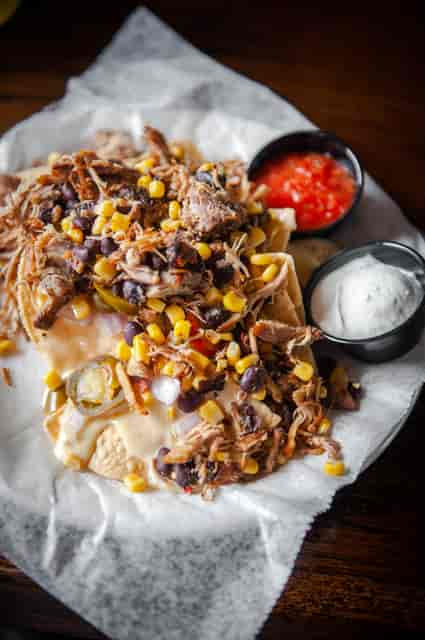 Drinks Well with Others.
Neighborhood Restaurant in Atlanta
Come On By!
Universal Joint is a full-service neighborhood restaurant that offers great food, friendly service, rotating draft and bottle selection, a friendly neighborhood atmosphere, and the best dog-friendly patio in town. 

Come yell at our TV when your team is playing, grab a bite to eat with a refreshingly cold beer, and meet new friends. We can't wait to meet you!
Friendly Staff, Good Service, Great Menu!
"Staff is friendly, good service and the menu has a variety options. Their weekly specials are worth checking out too (especially when they have the French dip)! Great spot to step in a for a bite or a drink and stay for a few hours talking with staff and locals." - Brandon
Would Highly Recommend!
"Great wings, amazing ranch, and fast service. We sat outdoors on the huge patio on a lovely Spring night. 
Would highly recommend this place as a place for those who enjoy a great gastropub in a cute neighborhood!" -Emma
Good Times, Good Friends, Good Food!
"Great service, AWESOME bartenders and the food is always on point!"- Leigh 

"Super staff, excellent casual fare, great vibe!" -Cheryl

"Best burger Ever!" -Kate
Decatur
906 Oakview Rd
Decatur, GA 30030

Hours
Monday - Sunday:
11:00 am - 12:00 pm
</div><link href="https://aw.restaurantguru.com/s5.css" rel="stylesheet"/><div id="rg-s5" onclick="if(event.target.nodeName.toLowerCase() != 'a') {window.open(this.querySelector('.rg-rl').href);return 0;}"> <a href="https://restaurantguru.com/Universal-Joint-Atlanta" class="rg-rl" target="_blank">Universal Joint</a> <div class="rg-sb"></div> <span>Recommended on</span> <a href="https://restaurantguru.com" class="rg-sl" target="_blank">Restaurant Guru 2019</a></div>